Utah – A Featured Territory for a Golden Opportunity
We are featuring a Golden Opportunity in Utah because we have a local resource available to support you!
For some of our Golden Heart Senior Care territories, we have a local Area Representative who is responsible to assist you in the support and development of your Golden Heart Senior Care business.
Even if you have an Area Representative supporting your Franchise Territory, Golden Heart Senior Care will still provide you with our comprehensive training and support. All of our Franchise Owners get the help they need to operate their business efficiently and effectively.


MEET YOUR AREA REPRESENTATIVE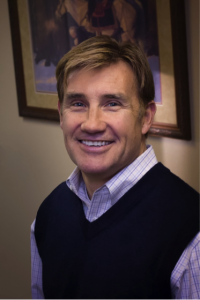 Richard Preston, Area Representative
Richard Preston is the Area Representative in Utah for Golden Heart Senior Care. He is also the owner Golden Heart Senior Care Southern Utah, St. George. Richard works directly with Golden Heart Senior Care to develop franchises throughout Utah.
It is Richard's passion to help and inspire others to achieve their business goals. Richard has had extensive experience in small business over his 35-year entrepreneurial career and he is available to assist and coach his franchise partners as they grow their business. Not only does Golden Heart Senior Care provide an excellent opportunity for the franchise owner it is also a business that makes a difference in people's lives.
"It's important to me that our elder clientele and their families find a provider they can trust. Golden Heart Senior Care Southern Utah, St. George, and Golden Heart Senior Care as a national franchise has a top-notch reputation. I am proud to be able to provide service to fellow entrepreneurs as well as the elder community throughout Utah".
I love the opportunity to help entrepreneurs get started in one of the largest and fastest growing industries in the country, elder care. This business allows us to not only care for, but be strong advocates for our seniors
-Richard Preston
Compassionate care and business growth can co-exist!
Find out how, with our senior in-home care franchise program!