Why the Senior Home Care Industry Needs You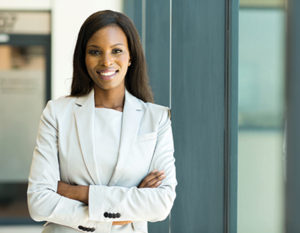 The senior care industry is one of the fastest growing segments of the American economy, due in large part to the massive influx of baby boomers who are turning 65 years old. This Silver Tsunami, as it has been dubbed, means that by 2050, there will be 100 million Americans over age 65. This population shift will lead to an unprecedented number of older individuals looking for all types of personal care.
In addition to an aging population, people are living longer. While this gives them more opportunity to enjoy life, it also ultimately increases their need for in-home care services as they find they cannot complete everyday tasks.
Home care services provide a pathway for seniors to "age in place" with diginity and self-determination. The assistance they receive alleviates the burdens on family caregivers and helps them stay in their home as long as possible.

How big is the need?
Home care services are delivered to more than 7.5 million people every year, and of those receiving care, more than 68% are over age 65.
By 2050, it's estimated that 27 million people will need some type of non-medical long-term care, more than double the need level in 2000.*
Of the older population with long-term care needs in the community, about 30% (1.5 million persons) have substantial long-term care needs (three or more "activities of daily living" limitations). Of these, about 25% are 85 and older and 70% report they are in fair to poor health.*

Why do people need home care?
87% of Americans ages 65+ want to stay in their present homes as they age.**
80% of elderly people receiving care assistance, including many with functional limitations, live in private homes in the community, not in institutions.*
Half of non-drivers over age 65 do not leave home most days, partly because of a lack of transportation options.**
Who's caring for them?
5.8 to 7 million people (family, friends and neighbors) provide care to a person (65+) who needs assistance with everyday activities.*
43.5 million caregivers provide care for someone aged 50+ and 14.9 million care for someone who has Alzheimer's or other dementia.*
Home care services accounted for more than 20% of Medicaid spending in 2007. However, the number of clients paying privately for in-home care services surpassed Medicare spending in 2010.*
*https://www.caregiver.org/selected-long-term-care-statistics
**http://www.aarp.org/livable-communities/info-2014/livable-communities-facts-and-figures.html
Compassionate care and business growth can co-exist!
Find out how, with our senior in-home care franchise program!