Why Choose Golden Heart Senior Care Franchise?
Founded on a deep commitment to help seniors live comfortably and finish well, Golden Heart Senior Care provides highly trained caregivers to walk the journey with our clients, offering services and compassion every step of the way. The needs of our clients are at the core of our operation, and their health and well-being drives everything we do.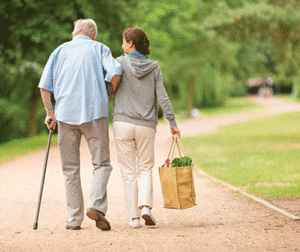 When we assign one of our Golden Heart caregivers to a client, the ensuing relationship goes beyond one of simple services. Our caregivers become trusted friends and confidants, important components of the overall family dynamic. Clients trust us to have their best interests and needs at heart. We view our work from practical and emotional perspectives, as we seek to care for the whole individual.
Joining Golden Heart Senior Care as a franchise owner gives you the opportunity to assist families during the especially difficult times in life, while also growing a business that can benefit you and your own family for years to come. We are excited to expand our network of caring individuals and look forward to helping them maintain our high standards for quality care.
Senior home care franchise with multiple lines of revenue
For a franchise owner with the passion and persistence to grow their business, Golden Heart's senior care franchise offers extensive opportunity for revenue expansion.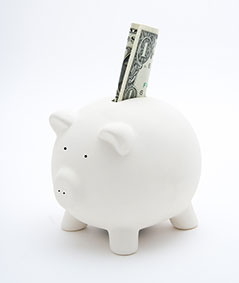 In-home non-medical care for seniors:
provide personal care and home care services
Supplemental staffing services:
connect caregivers with local organizations in need of fill-in or temporary care work
Assisted living placement services:
information and tours to assist in transitions
Technology services:
emergency response device installation
Extensive training and support for our in-home care franchise opportunity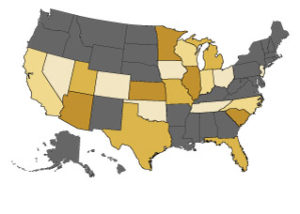 We have 18 franchises in 15 states throughout the country are already benefitting from Golden Heart's outstanding service model and comprehensive training and support programs. We offer everything franchise owners need to position their business for efficiency and growth, giving them the satisfaction of providing excellent service, employing multiple caregivers and owning a vibrant business.
Compassionate care and business growth can co-exist!
Find out how, with our senior in-home care franchise program!