Golden Heart Senior Care Franchise Owners Benefit From Outstanding Training and Support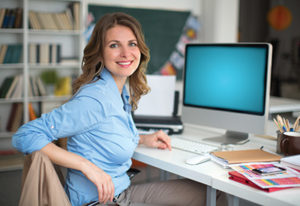 Running your own in-home care franchise business requires a high level of organization and knowledge — but we'll teach you everything you need to know to efficiently and effectively operate a Golden Heart Senior Care franchise. Our training program covers all aspects of business development, client services, and caregiver hiring and training.
Once your business is up and running, our franchise support team will be available to assist you with additional questions. We don't expect you to do this alone, and it's important to us that you feel comfortable reaching out with tough problems, great ideas and plans for growth.
An important part of our training and support programs involves recruiting, hiring and training the best caregivers. Our development team, made up of individuals with decades of experience in health care and senior in-home care, will help you learn about this process, including:


Hiring portals and vendor relationships on which to find caregivers

The qualifications and characteristics of high-quality caregivers

Developing relationships with local higher education institutions to attract recent graduates

The interview and hiring process for new caregivers

From caregiver recruitment to hiring, training and management, Golden Heart Senior Care franchise owners have the backing of an experienced company that knows how to identify and retain superb caregivers.
Compassionate care and business growth can co-exist!
Find out how, with our senior in-home care franchise program!