Investing in a Senior Home Care Franchise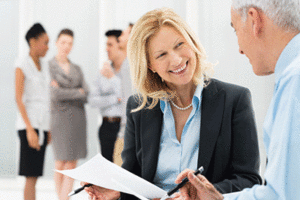 Entering the in-home care industry with a Golden Heart Senior Care franchise requires a capital investment, starting with a franchise fee of $45,000. Buying any business is a large and incredibly important investment, and it's important to understand your financial situation before you make a decision. Golden Heart Senior Care has relationships with franchise funding sources who can advise you concerning your eligibility and program options. Our funding sources offer both SBA loans and retirement fund rollover programs.
Senior Care Franchise Investment Program Options
Golden Heart Senior Care offers several investment levels for our senior in-home care franchise, all based on investors' financial and business situations.
To ensure our territories include a minimum of 30,000 individuals age 65 and older, we conduct demographic analysis for every prospective location. Larger territory purchases are available.

Single-unit owner
This option is perfect for startup business owners who want to be closely tied to the day-to-day operations of their business. It's also appropriate for business owners looking to convert their existing operation. A single-unit owner is highly focused on the community immediately surrounding their location.

Multi-unit owner
For senior in-home care franchise prospects with a larger amount of investment capital may choose to operate multiple territories to cover a larger swath of the marketplace. Golden Heart offers a franchise fee discount for multi-unit investors.

Area representative
If you're looking for a bigger challenge — and bigger rewards — in the senior home care franchise industry, the Golden Heart Area Representative option allows you to own a territory in which you'll advertise and promote the Golden Heart Senior Care franchise opportunity to interested individuals. Area Representatives receive 50% of the Initial Franchise Fee paid by individuals they refer to Golden Heart Senior Care who purchases a franchise. Area Representatives also provide support to the franchise owners in their territory and receive 50% of the royalty fees collected.

Conversion franchise
Existing and currently operating in-home senior care operations have the option of converting their business to a Golden Heart Senior Care franchise with an incredible deal — NO FRANCHISE FEE!
Fees in the Golden Heart Senior Care Franchise Program
| | |
| --- | --- |
| Initial Franchise Fee (includes 30,000 seniors) | $45,000 |
| Franchise Fee for Second Franchise | $35,000 |
| Franchise fee for conversion business* | ZERO |
| Estimated initial investment | $68,925 to $96,750 |
| Conversion/Qualification franchise estimated initial investment | $20,750 to $38,500 |
| Royalty fee | 5% of gross revenue |
| Worldwide Creative Marketing Fund | 2% of gross revenue |
*Restrictions apply. Please contact us for additional details.
Compassionate care and business growth can co-exist!
Find out how, with our senior in-home care franchise program!