Making a significant change in your life can be difficult. It can cause a great deal of fear, stress, and anxiety. Even if these "changes" are desired, such as becoming an entrepreneur or a business owner, the stress can be tremendous. If you're looking at a home care franchise opportunity, just because you may be purchasing a turnkey operation doesn't mean you won't be unsettled from time to time.
Taking on a new business, investing in your future, can be difficult. This is going to be compounded if you have no prior experience running or owning a business yourself.
Do you have any business owning this type of franchise?
Home care is a powerfully beneficial asset for millions of Americans across the country. It is currently the number one job creator. Demand for home care services continues to increase as the baby boomer generation retires.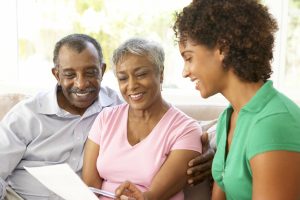 In spite of all these assets going for the home care sector, is that something you should be involved in? After all, if you have no direct business ownership experience, why would you even consider something like this?
Because a home care franchise is a great way to "break in" as a business owner.
Franchises are turnkey operations. Essentially, the bulk of the hard work is already done for you. It's one of the reasons why you have to invest in it to capitalize on it.
You don't have to go and figure out the landscape, become certified and licensed, navigate your way through marketing, and so on. You have a company that already has built a quality reputation and is going to support you as you get started.
Yes, you have to adhere to their rules and expectations, but it is a small commitment when you compare all the work that has to go into starting a home care agency from scratch.
How to gain more confidence in yourself.
Read stories about other entrepreneurs just like you. Discover their "secrets to success," which aren't really secrets. Read about their thoughts, discover their processes, and understand you can do it too.
There's no such thing as you being too old or too young, too inexperienced, or anything else. You are just the right age whether you're in your late 20s or mid 60s to start a home care franchise.
The main focus you should have is on the well-being and benefit of those who will depend on the services your new business will offer.
If you have questions about buying a franchise with Golden Heart Senior Care Franchise, please contact our office at 1-800-601-2792, or check out our form at https://goldenheartfranchise.com/apply-now/.