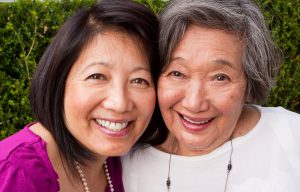 You're looking into a home care franchise. It's a great opportunity for your life. Perhaps you've been kicking this idea around for a while, but aren't yet convinced it's the right decision … at least at this point in your life.
In truth, there could be a number of wonderful reasons why you would make a great home care franchise owner … right now. Below are three specific reasons why this could be the perfect time for you to get in on the ground floor of a home care franchise.
Reason #1: You have the right financial assets.
You've been working and saving copiously for much of your adult life. Maybe you originally considered socking that money away for retirement, but then this opportunity came about.
You want to own a business and being that home care is the number one job creator in the country and demand for these services is only going to increase for the next decade or more, this seems like the perfect confluence of events for you.
You also understand you need more than just enough money to purchase the franchise out right; you need enough in reserves to pay a lease, employees, taxes, and other fees for the first few months while you get this business up and running. You have all that ready to go.
Reason #2: You have strong business acumen.
You're a solid business person. You understand how to effectively manage and run a small business. Maybe you're a manager for another company or a supervisor. Whatever the case may be, your solid business sense means you are in a good position to be a great leader.
You realize hiring family isn't necessarily the best thing, but rather hiring the right people.
Reason #3: You have a true passion for helping others.
Maybe you've been a home care aide in the past and loved the work you did. Every day offered its own excitement because you knew somebody who absolutely needed you was going to benefit from you being there.
Having compassion for others and a true passion to make a difference in the lives of elderly and disabled individuals is a great recipe for having a successful home care franchise.
You see, if you possess these qualifications and characteristics, you will make a great home care franchise owner. You may still be wary of the process, but keep in mind it's a significant commitment that should not be taken lightly. However, when it's right, you will know it.
If you have questions about franchise opportunities with Golden Heart Senior Care Franchise, please contact our office at 1-800-601-2792, or check out our form at https://goldenheartfranchise.com/apply-now/.