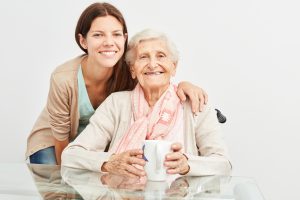 It's a wonderful and amazing thing to own a business. Millions of people across the country dream about starting and owning a business of their own, but only a fraction of them actually pursue this dream. If your goal is to own a home care franchise, you probably have a great deal of compassion for helping elderly and disabled individuals at home.
This is a wonderful starting point, and so long as you choose the right home care franchise company, you should be in a great position to be successful. Don't worry about the stats so much at first, such as that more than 90 percent of businesses fail within the first five years; the right business goes a long way toward helping you be in the minority of that type of stat.
You need to understand what makes a business successful.
When you buy into a home care franchise, you may have plenty of money in savings to purchase the franchise itself, but a quality franchise company will also advise you to have more than enough money in reserve to help you cover the costs of a lease, payroll, insurance, and other basic expenses for at least a few months while you get that agency up and running.
Next to that, you need to have the right employees. The caregivers, or home care aides, you have working for you in this home care franchise are going to be a direct benefit or liability to the company itself.
If you hire the wrong people, you will find yourself in an extremely unfortunate and difficult circumstance right from the beginning. That's why it's highly advisable to avoid hiring family or friends, at least at first.
Unfortunately, this is one of the first instincts many small business owners have, especially when they have their best friend, brother who has struggled to keep a job the last 10 years and who has finally gotten clean and sober after a decade or more struggling with alcohol or drugs, and others begging them for a job.
You need to put this business as your top priority.
You are investing a significant amount of money in this new company. You can't be frivolous with who you hire. Seek out experienced, dedicated, truly compassionate caregivers who will be your primary home care aides right out of the gate.
The better, more experienced your home care aides are, the more likely you will be successful with this new business opportunity, this home care franchise.
If you have questions about franchise opportunities with Golden Heart Senior Care Franchise, please contact our office at 1-800-601-2792, or check out our form at https://goldenheartfranchise.com/apply-now/.