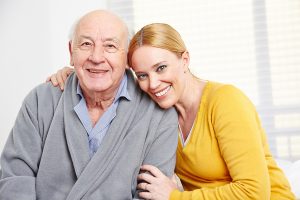 Do you have a passion for helping elderly and disabled people take care of themselves, maintain dignity, and hold onto a decent quality of life at home? If not, then a home care franchise might not be the best business opportunity for you, at least not at this time.
You may have read in a recent news report that home care is the number one job creator and one of the best business opportunities to take advantage of, but unless you have a true passion for helping people, are compassionate about the elderly and disabled, then this might not be the optimal business for you.
Why is passion so important for this opportunity?
There are many business opportunities out there to pursue. You could open a fast food franchise, your own restaurant, a retail store, or even start your own online shop selling products through affiliate marketing.
Home care isn't the only business opportunity available to the enterprising, ambitious entrepreneur. Yes, home care is one of the best franchise opportunities out there, but because of the nature of the type of work these individuals take on, it is crucial to have a true passion for helping others in need.
When you take on the responsibility of a home care franchise, you are not just representing yourself; you are representing the company that owns the franchise. As with most franchise opportunities, you will have to follow their strict guidelines and rules. You need to be in compliance with them, and those rules and regulations are set forth to help maintain their brand reputation. They are also designed to help increase the chances you are successful.
After all, a quality franchise company wants their franchisees to be successful. If they aren't successful, that doesn't really benefit the company overall.
As with every business, you will face challenges.
However, when it comes to a home care franchise, the challenges you will face as a business owner are going to be a little bit different than what you would experience with another type of franchise.
You will have clients who depend on you, not just for comfort, but for their safety and their ability to survive at home. You will have caregivers who get sick, yet clients who still need support. It can be stressful.
If you have a true passion for this, though, if you are a compassionate individual who wants to help people in need, then a home care franchise could very well be the perfect opportunity for you.
If you have questions about franchise opportunities with Golden Heart Senior Care Franchise, please contact our office at 1-800-601-2792, or check out our form at https://goldenheartfranchise.com/apply-now/.