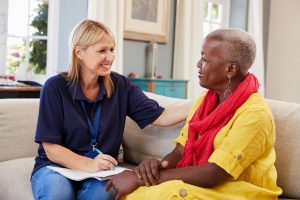 Friday's here! The weekend has finally arrived! Aren't those simple phrases wonderful? Don't you get excited to realize you have a couple of days off after a long, grueling week of work? Well, when you own a business, that may no longer hold true, at least for a while.
Owning a home care franchise can be a wonderful opportunity, but it comes with tremendous responsibility. If you aren't ready for those responsibilities, if you aren't quite sure if you can handle seven days a week working for three, six, or even 10 weeks straight at times, you may need to reconsider.
This won't always be the case.
In fact, it may never be required of you to work that many days in a row. However, as a business owner if people call out sick, if you have emergencies with clients, distributors, suppliers, or anything else, you will likely be the one person they turn to in order to fill in the gaps or answer questions.
Starting a business is difficult, no matter what industry you step into. The home care sector is one of the fastest-growing in the country. It's also the number one job creator. That means there are going to be numerous opportunities for growth.
Relying on a franchise to establish your business is a great idea. It helps you avoid some of the strenuous heavy lifting that starting your own home care agency will require in the beginning.
Understand what you're getting into from the start.
There are a few people who have purchased business franchises — home care or otherwise — who sought it as an easy opportunity to make good money while becoming their own boss.
They failed to realize just how much work is involved in running an operation. When you step into a home care franchise, you have to adhere to rules and regulations set forth by the parent company.
You will also be the one in charge. That may sound wonderful to the ears of those tired of working for somebody else, but it also means plenty of hours late into the evening, possibly overnight, long before dawn breaks, and even 10, 12, or 16-hour shifts without a break.
It can be difficult. However, the rewards are significant. When you run a successful home care franchise, you control your destiny, growth opportunities, and help people in your community. The rewards are often more than enough to keep pushing people to grow, expand, and succeed.
If you have questions about buying a franchise with Golden Heart Senior Care Franchise, please contact our office at 1-800-601-2792, or check out our form at https://goldenheartfranchise.com/apply-now/.