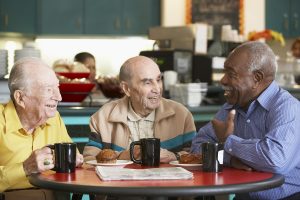 It's no secret by now that the baby boomer generation is retiring. That means more aging men and women are going to face increasing health issues and need assistance at various times in their life. Home care is one of the best options for these aging men and women and it's also a great opportunity for an entrepreneur to break into the industry, especially by taking advantage of a wonderful franchise.
How does the baby-boom generation equal a wonderful home care franchise opportunity?
The population in the United States is aging. As a percentage of the population, seniors 65 and over will continue to increase, eventually approaching 20 percent of the entire U.S. population.
As more people are 'senior citizens,' these individuals are going to face an increase in health issues, including a greater risk of heart attack and stroke, injuries sustained from slip and fall accidents, and so forth than younger populations.
When these elderly men and women are facing growing physical and health challenges, it will make taking care of themselves at home more difficult. Coupled right along with the fact there are more seniors reaching retirement age today than ever before with a growing desire to remain home or age in place, it's the perfect recipe for those who want to help seniors and disabled adults and start their own business.
What can a home care franchise offer?
Instead of having to build a business from scratch, with no support and other resources to back you up, when you buy into a home care franchise, you will have a company that has already figured out the best way to go about this, can help you get licensed and certified, and provide you a launching pad to be successful.
Not all franchise opportunities are created equal, though. You need to be discerning to a significant degree. It's a good idea to research the home care franchise company, find out how long it has been operating, and get a sense of how much support it offers individual franchisees.
You can learn a great deal about a franchise company for the people who have bought into the franchise and continue to remain successful to this day. With increasing demand for in-home care support services, there's no reason to not believe this truly is a great opportunity for the business oriented individual.
If you have questions about franchise opportunities with Golden Heart Senior Care Franchise, please contact our office at 1-800-601-2792, or check out our form at https://goldenheartfranchise.com/apply-now/.