It may be the end of the year, but if you've been considering a home care franchise for a business opportunity in your future, now is the optimal time to do it. In most cases, you will have to go through a vetting process, read copious amounts of materials about this franchise company, home care in general, and other legal forms, so it will take some time to get started.
Some people prefer to wait until the end of the holidays, until the New Year has finally passed before they begin seriously considering a new business like a home care franchise. However, right now could very well be the perfect time to set up 2020 in your favor.
Become a business owner in the New Year.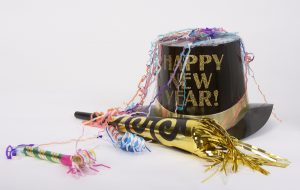 Millions of Americans have the entrepreneurial spirit. They want to be business owners, but they may not have experience, the time to set up their own enterprise, or the knowledge about where to start.
By choosing a home care franchise, all of the difficult legwork is already done; you just need to plug in and get moving. Keep in mind, though, that not all companies are the same. Some are more focused on profits while others are truly dedicated to the aging seniors and disabled adults who require home care regularly.
Help seniors in your community this winter.
If you begin looking into a home care franchise now, you could be up and running within a few short weeks of 2020. That means during the heart of winter, when conditions may be toughest for some aging seniors dealing with health issues or limited mobility, you could be the exact person they're looking to for help.
Imagine the feeling you would get – along with all of your employees, including those invaluable home care aides — when you have an opportunity to make a difference in the lives of people who need help the most.
You'll have the entire year to look forward to.
Starting a home care franchise anytime of the year is a great opportunity, but millions of people make resolutions for the new year. This could be one that helps you set up an incredible year full of possibility and potential.
Home care is the number one job creator in the country and is anticipated to hold that ranking for at least another decade. That means there's plenty of opportunity for growth, for helping people in need, and making the biggest difference in the lives of elderly and disabled adults in need.
If you have questions about buying a franchise with Golden Heart Senior Care Franchise, please contact our office at 1-800-601-2792, or check out our form at https://goldenheartfranchise.com/apply-now/.