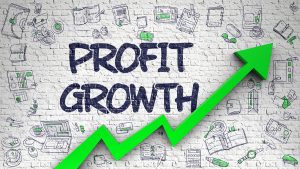 Considering a home care franchise can be a long and difficult process to determine whether it's right for you, right now. If you live in a major metropolitan region or somewhere else where population is dense, you will likely discover numerous home care providers already operating throughout the area.
It may seem as though starting your own home care franchise would be a mistake. After all, the higher the competition, the more difficult it is to obtain clients and generate business, right?
The home care sector is different these days.
In other words, home care is the number one job creator in the country for good reason: demand continues to increase. In most cases there won't be a shortage of potential clients if you decide to start your own home care franchise.
Even if you begin this home care franchise in a more rural setting where there aren't many (if any) home care agencies already operating, you will need to advertise, market, and provide the necessary services elderly and disabled adults require.
Why choose a home care franchise?
A legitimate, quality franchise company is not going to allow you to establish this business in a location close to other franchisees (theirs) or where competition is simply too tough already.
Their goal is not to have a franchisee start up and then fold within a year or two. That's not good business sense. So, when you sit down and speak to someone with this franchise company, you will get a good sense of where the best locations are in your region for a home care agency.
Proximity is important.
Proximity to your potential client base is essential. You don't want to open a home care agency in one county when most of your clients are from a couple counties over. Not only is this going to burden you and your caregivers for driving time, it's also going to be costly as far as fuel and other expenses.
You will want to establish this home care agency in the region you plan to offer these services. If there are so many agencies and providers already covering these services, it will be a difficult task to break-in to the market.
Discuss options with the franchise company. You may find its best to open this franchise opportunity a couple of counties over from where you live because that will offer you the best growth opportunity and strengthen your company for the future. Instead of having everyone driving a couple counties to every single visit, you may be the one who has to sacrifice, if you want this to be successful.
If you have questions about buying a franchise with Golden Heart Senior Care Franchise, please contact our office at 1-800-601-2792, or check out our form at https://goldenheartfranchise.com/apply-now/.