Central & Northern Arizona – A Featured Territory for a Golden Opportunity
We are featuring a Golden Opportunity in Central and Northern Arizona because we have a local resource available to support you!
For some of our Golden Heart Senior Care territories, we have a local Area Representative who is responsible to assist you in the support and development of your Golden Heart Senior Care business.
Even if you have an Area Representative supporting your Franchise Territory, Golden Heart Senior Care will still provide you with our comprehensive training and support. All of our Franchise Owners get the help they need to operate their business efficiently and effectively.


MEET YOUR AREA REPRESENTATIVES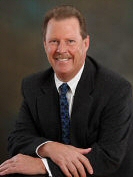 Robert Pratt, Area Representative
Robert Pratt, Founding Partner of Sun City Golden Heart Senior Care, chose Elder Care as his final venture after a highly successful sales and marketing career in the electronic components industry.
In 2009, he collaborated with the national Golden Heart Senior Care franchise entrepreneurs to implement this powerful Home Care model. Bob then boldly set out to establish the pilot franchise, located in Arizona. He is the "founding" franchisee with Golden Heart Senior Care, and has also served corporately to help new franchise owners get started. He opened the Arizona franchise during January 2010 in Sun City, Arizona. In July 2011, he brought Golden Kennedy in as a franchisee Partner-CEO. Bob, his wife Judy, and Golden Kennedy became Area Reps in January 2014.
As Founding Partner of the Sun City AZ franchise, Bob counts it a blessing to be in the home care business. He is passionate about protecting seniors from financial predator scams and unethical contractors — and proudly serves on the Maricopa Elder Abuse Prevention Association (MEAPA) Financial Exploitation Committee and he is currently working toward the development of some unique community outreach programs focusing on elder safety issues.
As a man who keeps his word even when others don't, he is on a visionary mission to make Golden Heart Senior Care a leader in protecting this valued generation from all forms of fraud and abuse.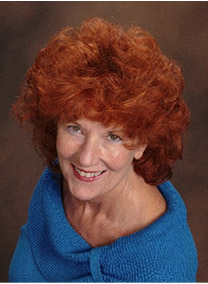 Golden Kennedy, Area Representative
Golden Kennedy has a life-long calling to seniors. Having served in the U.S and Australia, and taught elder care systems in China and Japan, she is driven to lift the quality standards of Eldercare in America. During her early career, established 3 Assisted Living Facilities, piloted 6 community programs serving over 5,000 seniors, developed Aging in Place to convert Assisted Living into Skilled Nursing and expand non-medical home care services to include medical home care. During her tenure in Australia, she developed and managed facilities and programs resulting in debt-free capital assets of over $20M, with an annual revenue of $7M.
Mrs. Kennedy first joined GHSC in mid-2011 as Partner-CEO in the Sun City AZ, partnering with Bob and Judy Pratt. She helped the Sun City franchise become the first GHSC Franchise to earn over $1M in annual revenue. In January 2014, she was appointed Senior VP of Operations for the Golden Heart corporate offices. Mrs. Kennedy became a GHSC Area Representative for Northern & Central Arizona in January 2015.
Golden Heart is the "heart" of home care – we are "all in" because Golden Heart gives us the tools we need to succeed in business and lift the standards of Elder Care in America!
-Robert Pratt

Here at Golden Heart Sun City, we are passionate about developing strong leaders focused on ethical business practices and rapid client development who will provide our clients with excellent care that encourages their self-determination and ensures their dignity.

-Golden Kennedy
Compassionate care and business growth can co-exist!
Find out how, with our senior in-home care franchise program!