Ohio – A Featured Territory for a Golden Opportunity
We are featuring a Golden Opportunity in Ohio because we have a local resource available to support you!
For some of our Golden Heart Senior Care territories, we have a local Area Representative who is responsible to assist you in the support and development of your Golden Heart Senior Care business.
Even if you have an Area Representative supporting your Franchise Territory, Golden Heart Senior Care will still provide you with our comprehensive training and support. All of our Franchise Owners get the help they need to operate their business efficiently and effectively.


MEET YOUR AREA REPRESENTATIVE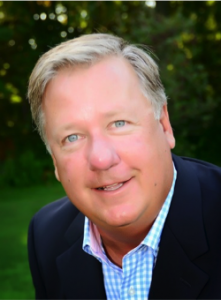 Steve Teska, Area Representative
Steve was born and raised in Grand Rapids, Michigan. He is also a graduate of Central Michigan University. In 1992, Steve and his family moved to Dayton, Ohio and have been there ever since.
Steve has been an entrepreneur and business owner since 1982. In fact, he has owned 8 companies – mostly service companies and mostly start-ups. Steve also owns a very successful Golden Heart Senior Care franchise.
Steve sees huge opportunities in Ohio for senior care services. There are over 1.8 Million seniors in the state. Come join Steve at Golden Heart Senior Care!
I got involved with Golden Heart Senior Care because I watched my mother go through the brutal disease progression of Parkinson's, Dementia, and Alzheimer's. My father transitioned from a full-time business executive to a 24/7 caregiver for my mother. I knew that senior care was an underserved market. I wanted to "do something common, uncommonly well."
-Steve Teska
Compassionate care and business growth can co-exist!
Find out how, with our senior in-home care franchise program!