Chicago Metro, Illinois – A Featured Territory for a Golden Opportunity
We are featuring a Golden Opportunity in the Chicago Metro area because we have a local resource available to support you!"
For some of our Golden Heart Senior Care territories, we have a local Area Representative who is responsible to assist you in the support and development of your Golden Heart Senior Care business.
Even if you have an Area Representative supporting your Franchise Territory, Golden Heart Senior Care will still provide you with our comprehensive training and support. All of our Franchise Owners get the help they need to operate their business efficiently and effectively.


MEET YOUR AREA REPRESENTATIVE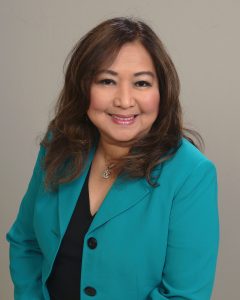 Nelia Guinsatao Ladlad, Area Representative
Nelia Guinstao-Ladlad joins Golden Heart Senior Care as a franchise owner in Glenview, Illinois and an Area Representative for the Chicago Metro area.
Nelia has previously run home health agencies and is excited to use her previous experience and expertise to assist and support the most vulnerable members of our society, the elderly and the disabled. She got involved with the senior care business in 1999 because of her experiences taking care of her mother. This included operating an adult day care from 2006-2011, where her mother loved to go every day.
In 2001, together with her husband, Dr. Eduardo Ladlad who is a physician in Chicago, opened a Home Care and Nurse Staffing Company. The company provided supplemental staffing of RN, LPN, CNA and caregivers in patient's homes, assisted, independent and nursing homes as well as adult day care and other community-based facilities like hospice and home health.
In 2002, the increasing number of clients needing non-medical care prompted the Ladlads to start a private school offering courses such as Certified Nursing Assistant, Phlebotomy and other allied courses. They became the first private school certified to offer the LPN courses in 2005. They operated 3 school locations until they sold the school to a British company in 2010.
In 2006, the Ladlads began providing homemaker services funded by the Community Care Program, a program administered by the Illinois Department on Aging. After just one year of operation, their company became the third largest provider of state funded homemaker services and was serving 1200 clients in 20 different locations in Illinois with 1800 employees. As a major program participant, Nelia serve as a member of the Professional Advisory Board of the IDOA from 2005-2011.
Before joining Golden Heart Senior Care, Nelia provided consulting services to health care companies regarding management, marketing, operations and merger and acquisitions.
I selected Golden Heart Senior Care because of the wonderful systems in place and the leadership team.
-Nelia Guinsatao Ladlad
Compassionate care and business growth can co-exist!
Find out how, with our senior in-home care franchise program!