Kansas City Metro, Kansas – A Featured Territory for a Golden Opportunity
We are featuring a Golden Opportunity in the Kansas City Metro area because we have a local resource available to support you!
For some of our Golden Heart Senior Care territories, we have a local Area Representative who is responsible to assist you in the support and development of your Golden Heart Senior Care business.
Even if you have an Area Representative supporting your Franchise Territory, Golden Heart Senior Care will still provide you with our comprehensive training and support. All of our Franchise Owners get the help they need to operate their business efficiently and effectively.


MEET YOUR AREA REPRESENTATIVE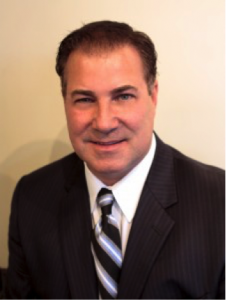 Rick Sheppard, Area Representative
Rick Shepard, Area Representative and owner of Golden Heart Senior Care of Kansas City and greater metro area, is a successful sales and marketing entrepreneur with over 25 years' experience. His career spans Medical Devices, Biotech/Pharmaceutical and Insurance (long-term care and life).
A few years ago, his grandmother needed care in her home. The family hired a home care company who failed to show up for shifts, valuables were stolen, and worst of all, she was neglected. The family dealt with this unprofessional and unnecessary experience in the last and most valuable year of her life.
With his kind heart and gentle spirit, Rick's mission is to find a better way for our loved ones to finish their lives with integrity. His extensive research lead him to Golden Heart Senior Care.
If you share Rick's vision for compassionate in-home senior care and wish to be part of a growing market and successful franchise territory, please call him personally for more information. Golden Heart Senior Care will be opening locations throughout the greater Kansas City Metro area and will change the face of home care. Are you ready to join our team as a franchise owner?
I wanted to partner with a company whose mission is to exceed the clients' expectations and provide compassionate care for our senior population. Golden Heart Senior Care provides services that no other non-medical senior care company offers.
-Rick Sheppard
Compassionate care and business growth can co-exist!
Find out how, with our senior in-home care franchise program!