Dallas-Fort Worth Metroplex, Texas – A Featured Territory for a Golden Opportunity
We are featuring a Golden Opportunity in the Dallas-Fort Worth Metroplex because we have a local resource available to support you!
For some of our Golden Heart Senior Care territories, we have a local Area Representative who is responsible to assist you in the support and development of your Golden Heart Senior Care business.
Even if you have an Area Representative supporting your Franchise Territory, Golden Heart Senior Care will still provide you with our comprehensive training and support. All of our Franchise Owners get the help they need to operate their business efficiently and effectively.


MEET YOUR AREA REPRESENTATIVE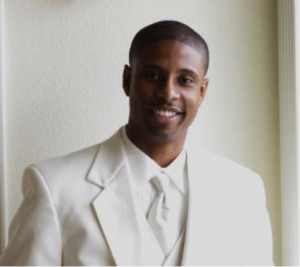 Rickey Tucker, Area Representative
Rickey Tucker is the president and owner of Golden Heart Senior Care of Dallas as well as an Area Representative for the DFW Metroplex. He grew up in the DFW area and also served in the Texas Army National Guard. He has both a B.S. in Engineering and MBA from the University of Texas at Arlington. Rickey has worked as an engineer, manager, and executive for major companies in the DFW metroplex. He has a passion for people, business, and continuous improvement. In his various roles, he has always been a natural teacher and mentor for others so they can improve their lives.
For Rickey, the transition into home care services was a natural fit. He chose Golden Heart Senior Care because he wants to make a difference in seniors' lives. He went through a personal situation with his grandmother. As his grandmother aged, it became difficult for her to care for herself. She would sometimes fall and hurt herself with no one around. She would sometimes fall without alerting the staff because she feared being removed from the facility. After another fall, the facility decided to terminate her residency. The family decided to place her into a nursing home where her quality of life declined while the costs were higher for lesser care.
Home Care services would have addressed most of the challenges my grandmother faced. She could have remained in the comfort of her home with a better quality of life. This gives me new purpose and passion to stop that from happening to someone else's loved one. That is why I am part of Golden Heart Senior Care.
-Rickey Tucker
Compassionate care and business growth can co-exist!
Find out how, with our senior in-home care franchise program!